To be an industry-leading software development outsourcing destination by continuing to deliver exceptional services with Sri Lankan software development talents.
To provide efficient software development resourcing solutions by exposing Sri Lankan software development talents across the globe.
We follow a simplified process assuring a streamlined development journey.
For a better engagement, we recommend you the ideal model that suits your requirement ensuring a successful go-live.
The Discovery phase starts in the initial meetings where our tech experts assess the business requirements to select the ideal architecture design, the suitable tech stack, and the key deliverables to initiate the project.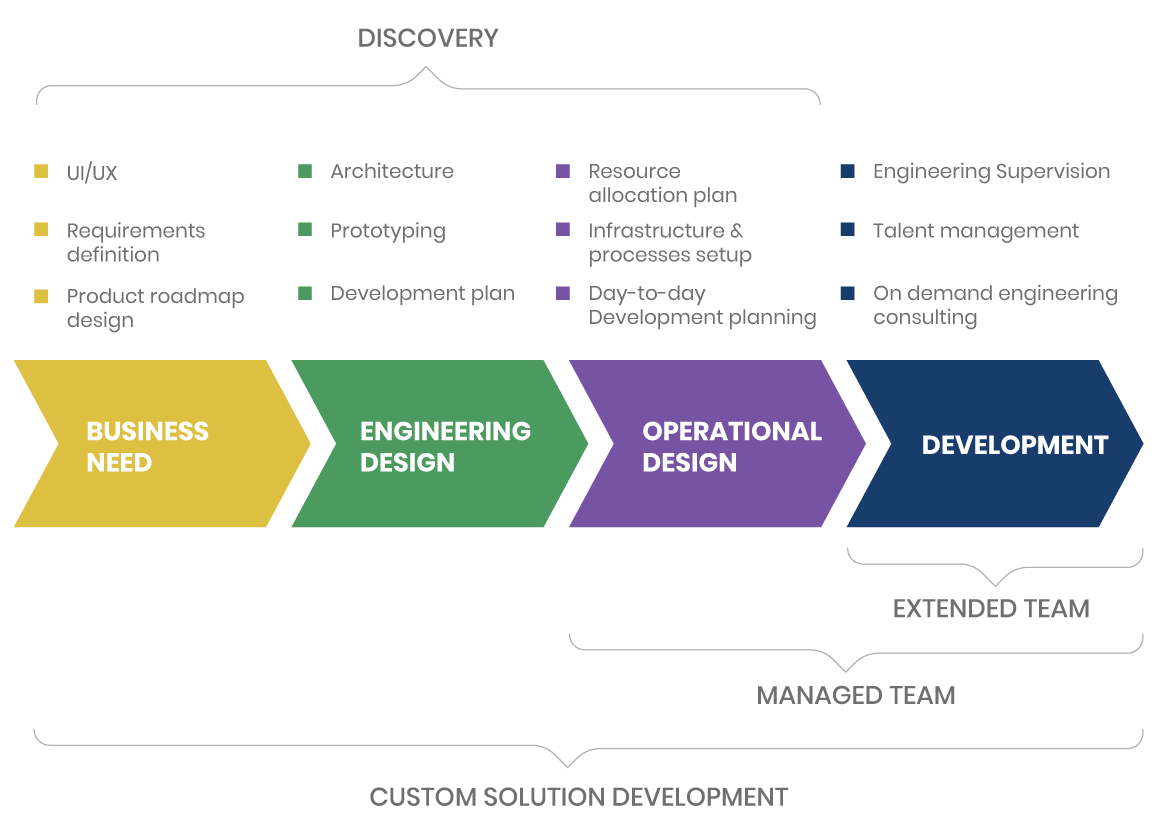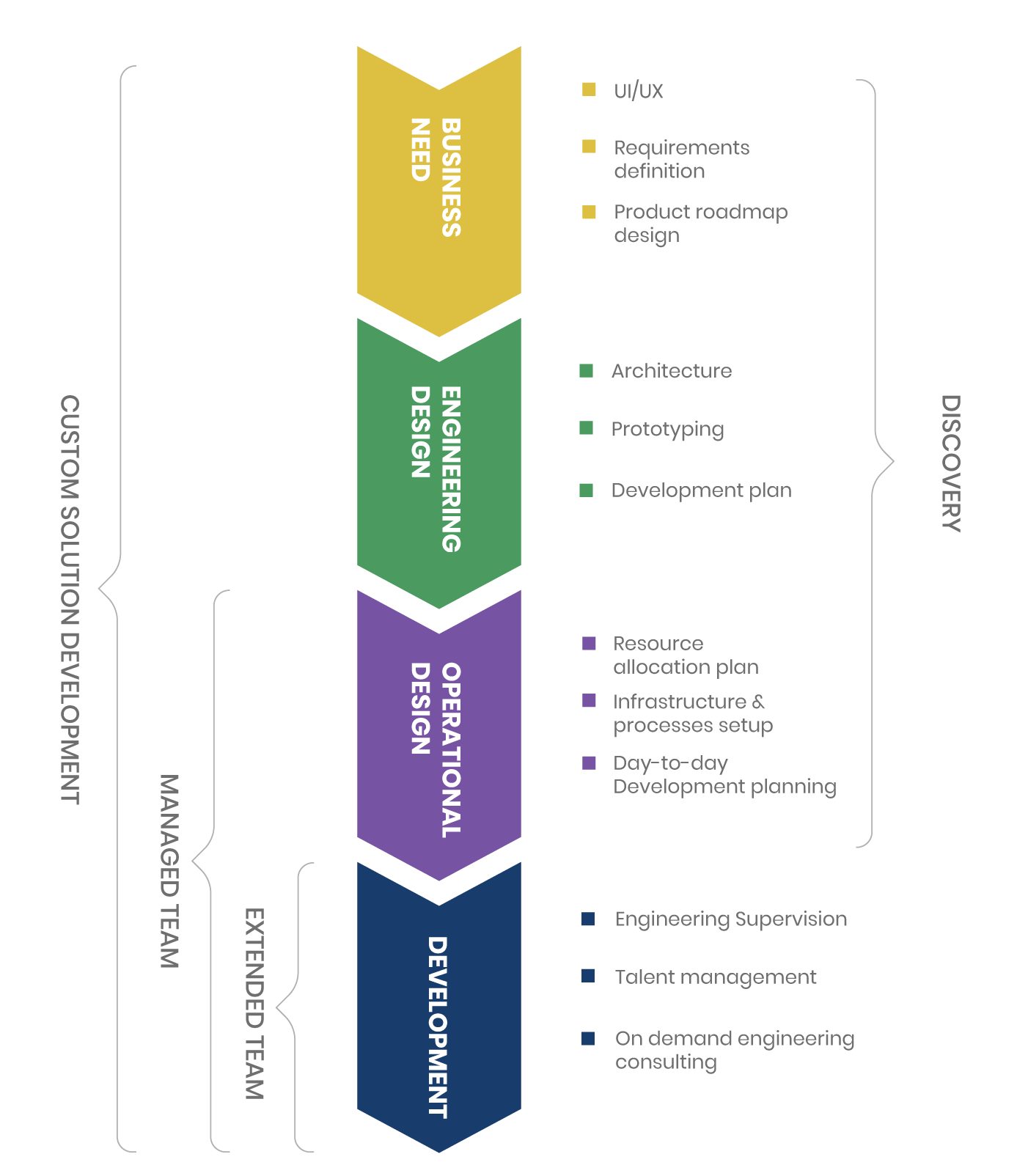 An Extended Team is the best solution if you are looking to immediately expand your team by scaling up your in-house engineering capacity.
Whereas, in a Managed Team engagement we look forward to taking over a part of your product development along with the product vision, the roadmap, technical requirements, and other project information.
The Custom Solution Development model is focused on catering to a business requirement with an end-to-end technology solution. This model covers all the aspects from requirement gathering to engineering design, operational design, and development.