The business process outsourcing (BPO) is one industry that has shown resilience during the pandemic, unlike many others. COVID-19 led to a surge in demand for outsourcing services from banks, insurance companies, government agencies, and other businesses that were struggling to manage their internal operations. The increased acceptance of remote work and the need for robust business continuity plans have also contributed to the growth of offshoring. In addition, there has been a rise in the number of lesser-known offshore destinations that provide more choices and value to buyers. When selecting a BPO location, it is crucial to consider factors such as cost-effectiveness, technical expertise, workforce size, cultural fit, security, and language requirements to ensure success.
Located in the south-eastern region of the Indian Peninsula, Sri Lanka has established itself as a leading global tourist destination, but it also holds a significant position as a specialized business outsourcing hub. The country has garnered recognition and awards from various organizations such as the Global Outsourcing Association, Kearney, Gartner, and Tholos. Gartner included Sri Lanka in its list of 30 leading locations for offshore services, ranking it in the top six in the Asia Pacific region. Additionally, Kearney's 2019 Global Services Location Index ranked Sri Lanka among the top 25 global destinations and first in terms of financial attractiveness. The Global Services Magazine also placed Sri Lanka in the top 10 global destinations. Sri Lanka has received the Offshore Destination of the Year award three times from the Global Sourcing Association, including in 2019.
Sri Lanka is considered to be a leading destination for IT and business process outsourcing due to several factors. Firstly, Sri Lanka has a strong and reliable track record in software development and business continuity. This can be attributed to the country's tech-savvy workforce, robust IT infrastructure, and government support, including tax incentives. Secondly, education is a top priority in Sri Lanka, with 6% of GDP invested in primary education alone. Sri Lanka ranks highest in South Asia and the United Nations Human Development Index for literacy and has a large number of state schools and universities. In addition, Sri Lanka has international agreements with prestigious universities such as Monash, Curtin, Staffordshire, Manchester, University of London, and Metropolitan. Sri Lanka's tertiary education system is also among the best in Asia. These factors have contributed to a highly skilled workforce in Sri Lanka, with a strong proficiency in business language skills that make the country competitive with other outsourcing destinations.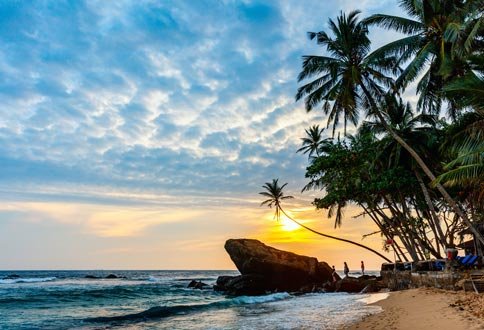 The Sri Lankan government is committed to increasing IT usage and literacy in rural areas, as demonstrated through initiatives like the "Nenasala" mobile library of digital content for villages and the "Web Patashala" project which establishes tech laboratories in schools. These initiatives are opening new possibilities for youth engagement in BPO operations across the country. Additionally, the government is working closely with SLASSCOM (Sri Lanka Association of Software and Services Companies), the industry association for IT and BPM (business Process Management), on various initiatives to expand the industry's capacity.
Sri Lanka's BPM industry is growing rapidly, with over 80 companies employing over 25,000 people. The country's infrastructure is well-equipped to handle IT and IT-enabled services. Sri Lanka ranks higher than India and the Philippines in the Human Resources Development Index, as well as in infrastructure and health. The country has effective network security measures in place that allow for ensuring data privacy, security, and confidentiality, which is a competitive advantage compared to many other countries.
Sri Lanka has established a niche in the finance and accounting outsourcing sector, with a large pool of internationally qualified accountants knowledgeable in standards from source markets such as the UK and Australia. The country's expertise in this field has been recognized globally, with Tholons ranking Sri Lanka as the 5th most attractive destination for finance and accounting outsourcing and IBM Global Location Trends Report ranking Sri Lanka as 12th globally. Sri Lanka has also been recognized as a Centre of Excellence for Finance and Accounting Outsourcing.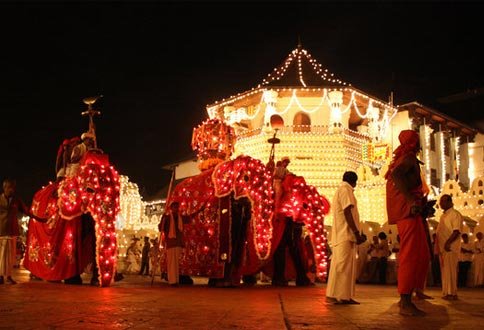 Aside from finance and accounting, Sri Lanka has strengths in various fields such as legal, HR services, customer management, insurance, banking, telecommunications, and data analytics services. Sri Lanka is also positioning itself as a preferred destination for Small and Medium-sized Enterprises (SMEs). Unlike other outsourcing destinations that primarily focus on large corporations, Sri Lanka's strategy to attract SMEs sets it apart from competitors in the market.
Sri Lanka has a competitive advantage in outsourcing for Western-based companies due to several factors. Firstly, English is the primary business language in Sri Lanka, and the country's English speakers are highly proficient. Secondly, Sri Lanka has a deep talent pool, with a portion of its graduates opting to enter work-study or certification programs that enable them to enter the workforce early. This results in comparatively lower entry-level wages for employers, making Sri Lanka an attractive destination for outsourcing.
Sri Lankans are known for being friendly, highly productive, creative, and adaptable to different cultures and environments. This has resulted in smooth integrations and transitions with overseas clients, making Sri Lanka an attractive destination for outsourcing. It is no surprise that companies such as IFS, Pearson, London Stock Exchange, WNS, HSBC, and Zebra have established back-office delivery centres in Sri Lanka.